True Online remains undefeated at the World's Branding Awards for the 5th consecutive year!
28 January 2022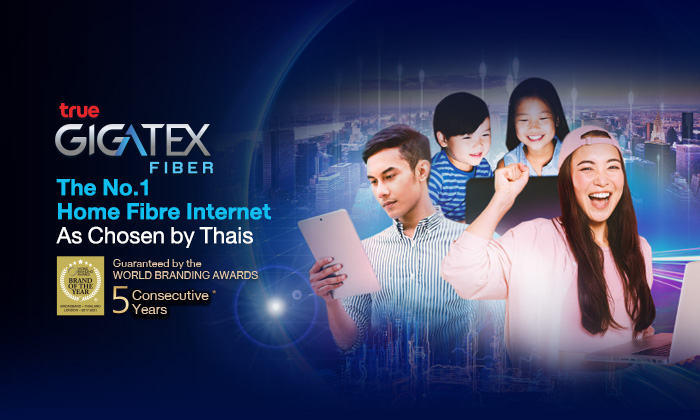 Bangkok January 26th, 2022 – On behalf of all Thais, TrueOnline is proud to have won the World Branding Awards 2021 "Brand of the Year - Broadband Internet Category" for the 5th consecutive year. We are the only Thai broadband to have won this award in the World Branding Forum, a testament to our innovation and high quality services. The World Branding Awards is an internationally acclaimed forum based in England with criteria based on consumer market research, online voting, and brand evaluation. With this international acclaim, True is proud to continue being recognised as a premiere quality brand.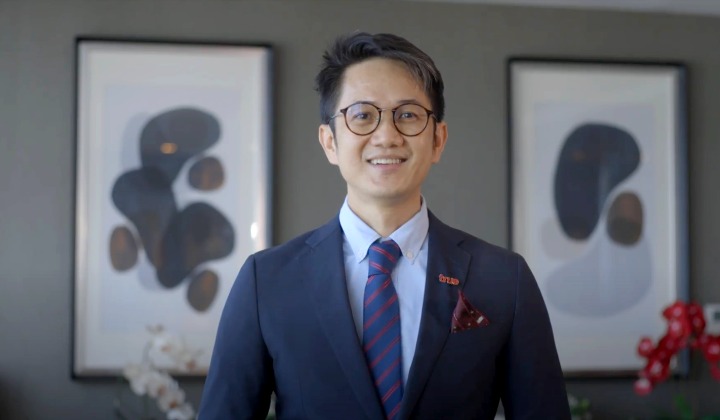 Dr. Teeradet Dumrongbhalasitr, President (Co), True Corporation Plc. claims "This is, wonderful news for True Corporation and Thais everywhere. It reflects TrueOnline's determination to continuously surpass internationally acclaimed standards and enhance our quality broadband services for Thais at home. As the only Thai brand to be highly recognised on the world stage for the 5th consecutive year, we are proud to accept the "World Best Brand 2021-2022". This milestone is a significant development for Thai people and businesses alike, encouraging us to continue providing Thais with the best possible service across the kingdom. TrueOnline has always highlighted the significance of increasing our fiber network efficiency, emphasizing continuous innovation in our products & services to meet changing consumers' demand. Our products highlight this focus - the "True Gigatex Fiber Pro", True Wireless Hi-Speed, and more recently, True Gigatex Flexi allowing customers to choose the internet speed based on their lifestyle which has been well received. Another new release, the "True Gigatex Fiber 2 Gpbs" redefines WiFi speeds in Thailand, which extends to both the quality service installation and our 24-hour maintenance services from qualified technicians. TrueOnline's continuous efforts to develop these products & services, has resulted in this fantastic award, it's criteria weighted by 30% judging committee in brand evaluation and 70% public voting in consumer market research via online votes. I would like to thank you all for helping TrueOnline win this award. This clearly reflects that TrueOnline continues to capture the hearts of customers and cements its position as the true No1 broadband internet leader for all Thais."
The World Branding Awards has been held for it's 7th year and is organized by the World Branding Forum, a registered non-profit organization that conducts activities to advance standards in the branding industry as well as meet consumer demand. The WBF produces, manages and supports a wide range of programs covering research, development, education, recognition, networking and public relations.