Got an idea? Make it happen with crowdfunding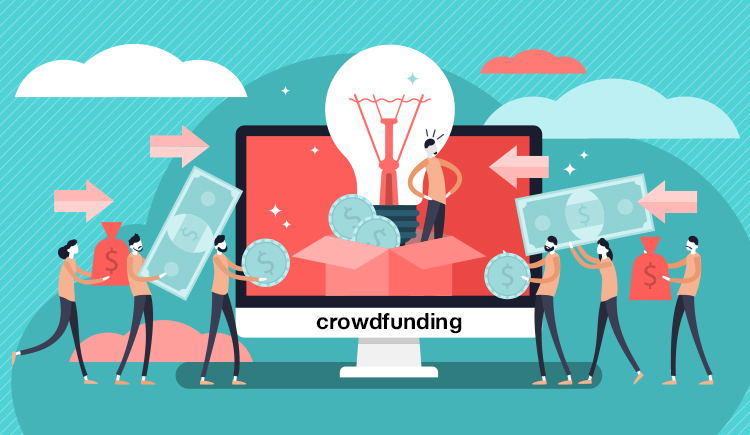 Do you have a project in mind? Or an innovative idea you want to test out? Want to start a small business? Crowdfunding is a way that can help you to find financial resources to start selling your own products or services. In this article, TrueOnline will recommend crowdfunding websites that provide the space for investors and innovators to meet and make ideas come true.
The most popular crowdfunding website: Indiegogo
No matter what your project is about, you can register it on the US-based Indiegogo crowdfunding website. When you register your project, be sure to provide detailed photos, descriptions, or even video clips about what you would like to do to help investors decide if they would be willing to finance your project.
You can choose to create a project with a Fixed Goal or Flexible Goal. For Fixed Goals, as soon as you reach the amount you wish to raise, you will receive the funding and the website will deduct a 5% service fee. However, if you do not reach your goal, you will not receive any funding.
As for Flexible Goals, you can set the amount and the timeline you wish to raise funds or you can continually raise funds without an end date. If you successfully raised funds, the website will deduct 4% service fee. But if you have not reached your funding goal, you will be charged 9%. This type of funding is more appropriate for social change projects than for personal business.
The best funding place for creators: Patreon
If your art projects such as a new song, game, book, or podcast needs some funding, we suggest you visit the Patreon website, which is the best place to raise funds for creative works. Supporters can donate to you every month for as little as $1. You can set permissions for viewing exclusive contents based on subscription payment. Supporters who pay more are eligible for different rewards than others.
In return, the website will charge you for service fees in 3 levels: Lite, Pro, and Premium. For Lite users, you will be charged 5% from monthly income, 8% for Pro, and 12% for Premium. Each level comes with more advanced tools and support features. For example, the Pro level gives you special tools for analyzing customers data, marketing tools, as well as access to expert classes. In addition, for the Premium levels, you will get a dedicated manager that will give you suggestions on increasing your income and invitation to exclusive events.
A Thailand-born crowdfunding website: Tae Jai
The ChangeFusion and Khonthai foundation (an NGO for Thais) had come together to create the เทใจดอทคอม (Tae Jai) website as a crowdfunding Thai domain.. It's a website that allows Thai project owners and investors to meet directly. If you have an innovative and sustainable project that will benefit the community such as a project to combat Covid-19 or a project related to youth, elderly people, or environmental conservation, you can submit your project information to the website for review. Once your project passes the review, it will be uploaded on the website.
The Tae Jai website will deduct 10% service fee from every fund amount donated to the project. However, if you are willing to continue your project even though your fundraising doesn't meet the goal, Tae Jai website will still give you all the donations received. If you decide to terminate the project, Tae Jai will ask you to choose which other projects on the website you wish to donate the donations to.
All the ideas can come true if you just start the project. Now, financial resources are easier to find with crowdfunding. There are more than the 3 crowdfunding websites mentioned above, but you should choose a trustworthy website with clear conditions for payment. Moreover, do not underestimate the power of social media. The more visibility your project gets from social media promotion, the more opportunities you get to receive more funding.